Consumer Insights.
Learn more about your target group
isi ConsumerUnderstanding
To manage your brand, develop innovations or optimize your products and marketing efforts, you strive for an ever deeper understanding of your target audiences. You ask yourself...
What are relevant purchase drivers and usage situations for my product?

What psychological motives influence purchasing behavior? Which "jobs" does my product have to fulfill from the consumer's point of view?

Why do consumers choose one product or brand over another?

What are pain points and barriers to use for existing products?

Which customer segments in the market are relevant for me?

How can I describe and validate my marketing personas?
Our Consumer Insights provide answers to these questions. We offer a stable foundation for planning and decision-making in marketing, product development and innovation management. We use a wide range of methods and tools to help you better understand your target groups and to tailor your products and services precisely to their needs.
What methods do we use?
Different issues and products require different methods. That's why we don't rely on just one method but work with you to select the approach that best fits your project. They all have one thing in common: Each method and tool in our toolbox has been designed and improved continuously over 25 years of experience in our field.
The Consumer Insights area relies heavily on our fundamental thinking model, the isi MotiveWheel. It is used in qualitative in-depth interviews and focus groups to explore motive structures as well as in quantitative consumer segmentations and typologies. Comprehensive shopper and U&A studies have supported many of our clients' business decisions over the years. Moderated online forums and diaries provide deep insights into your target group's relationship with your products, their usage routines, small workarounds, and unusual usage contexts.
or contact us via our contact page.
Our tipps about Consumer Insights
In our blog you will find in-depth articles about our methods, exciting use cases, best practices and much more on the topic Consumer Insights.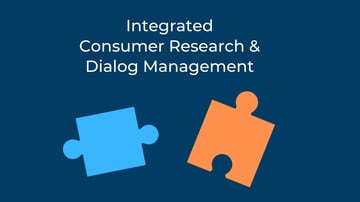 isi and dr. wolf communications offer a new service. This innovative strategy adds dialog marketing to sensory and consumer research and thereby accelerates product development. For an in-depth unders...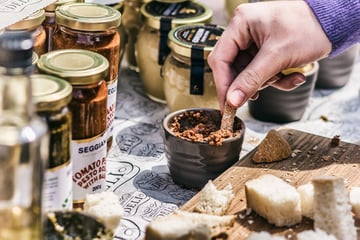 isi employee Sarah Hemmerling and colleagues took a closer look for the first time in Germany at who exactly are foodies. Their conclusion: 30 percent of Germans are foodies or light foodies. They lik...